Perfect Barber  VJ McDaniel 
of

Absolute Hair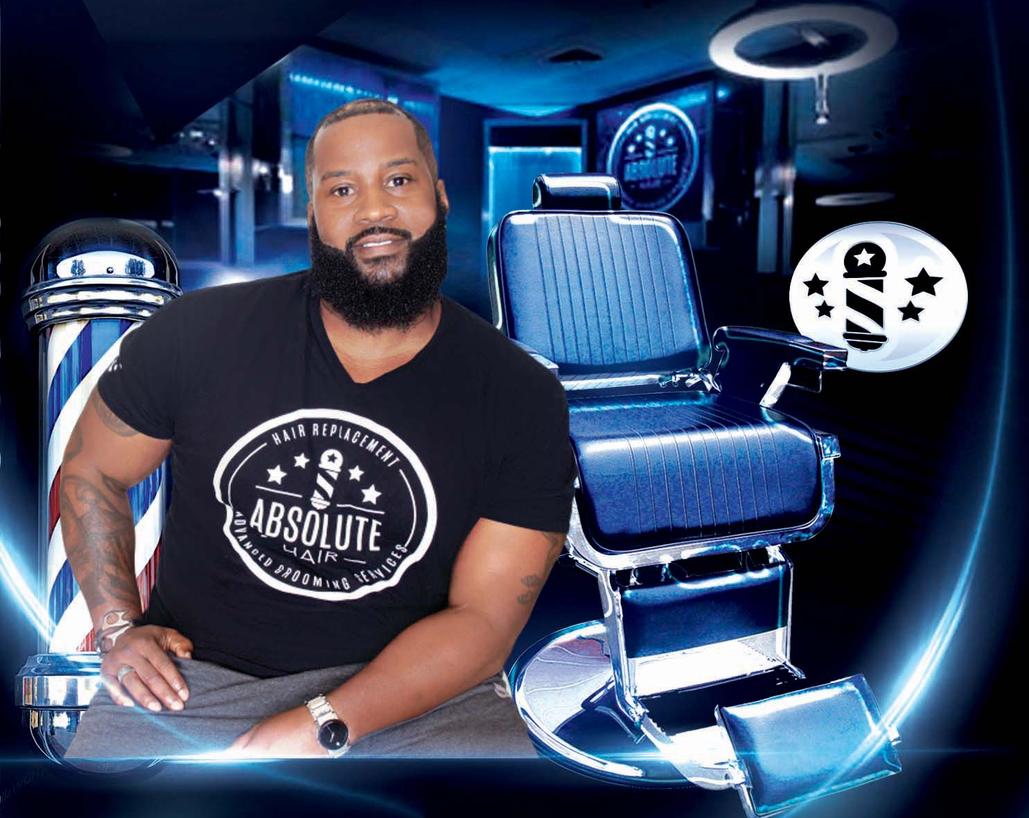 ABSOLUTE HAIR provides professional grooming services intended to reflect your unique presence and how you wish to project yourself in the world. Sourcing natural products designed to best care for your hair and skin type, Absolute Hair strives to incorporate botanical blends that heal the skin and assist each client with us bringing out your natural essence. Our mission is to cater to our clients' needs with our advanced grooming services.

We consider each individual's needs along with advanced solutions that will solve your skin and hair challenges. Give us the opportunity to match your skin type with our custom-made natural products. If it's above the neck, we do it! Eyebrows, mustaches, beards, and fades, pompadours, mohawks and all custom styles-we keep you groomed to make you look your best, every day. We care about the way you are presenting yourself in life and are intent on supporting your vibrant image.
Our Intention is that you look and feel your ABSOLUTE best. We continue to expand our variety of services to support healthy skin and hair. Ask us about your problem areas and we are sure to have a solution! We understand how important it is to present yourself in the best way possible-we care about what you care about and will cater to your specific and unique hair and skin care needs.
The Perfect Barber brand is dedicated to professionalism and a high-quality grooming experience. These qualities are characterized in The Perfect Barber logo. In the middle the word "absolute" represents the total grooming experience that The Perfect Barber provides for his clients. The five stars indicate the professional high-quality services that every client will receive when going to The Perfect Barber. When a client walks into the shop they will experience an environment of peace and serenity. This calming experience is symbolized through the stars being in a rainbow pattern. The ever-changing colors that surround the logo convey a message of the seven chakras that are impacted during the time spent at the shop. The chakras represent different stages of life from the root chakra to the heart chakra all the way up to the crown chakra. All of these characteristics are enclosed in a circle to show that these are all qualities that The Perfect Barber manifests.

Take your seat and experience ABSOLUTE grooming by Perfect Barber!