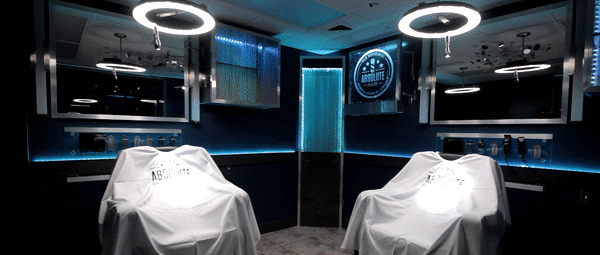 ABSOLUTE HAIR provides professional grooming services intended to reflect your unique presence and how you wish to project yourself in the world. Sourcing natural products designed to best care for your hair and skin type, Absolute Hair strives to incorporate botanical blends that heal the skin and assist each client with us bringing out your natural essence. Our mission is to cater to our clients' needs with our advanced grooming services.

We consider each individual's needs along with advanced solutions that will solve your skin and hair challenges. Give us the opportunity to match your skin type with our custom-made natural products. If it's above the neck, we do it! Eyebrows, mustaches, beards, and fades, pompadours, mohawks and all custom styles-we keep you groomed to make you look your best, every day. We care about the way you are presenting yourself in life and are intent on supporting your vibrant image.
Our Intention is that you look and feel your ABSOLUTE best. We continue to expand our variety of services to support healthy skin and hair. Ask us about your problem areas and we are sure to have a solution! We understand how important it is to present yourself in the best way possible-we care about what you care about and will cater to your specific and unique hair and skin care needs.